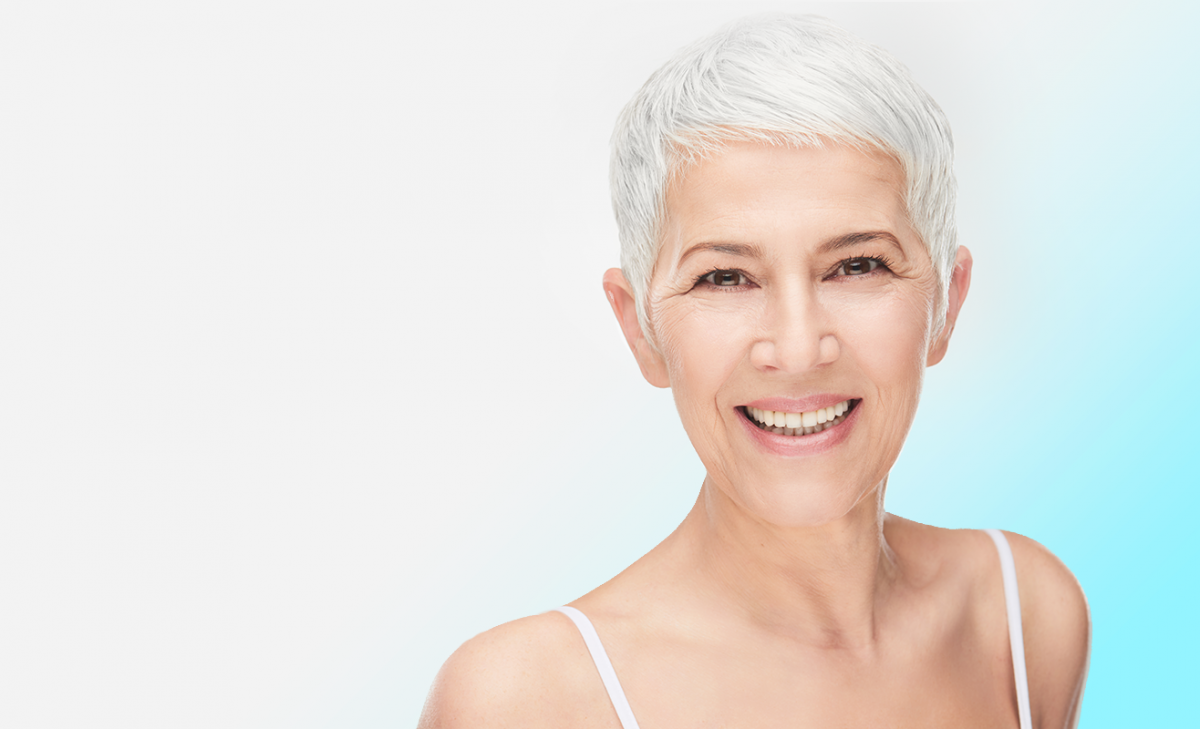 A better smile, a better life.
Welcome to the Cosmetic Dentistry Grants website, where you can apply as a candidate to receive financial assistance for cosmetic dentistry treatment plans such as implants, bridges, or a re-transformation of your smile.
Apply Now
What is the Cosmetic Dentistry Grants Program?
A Cosmetic Dentistry Grant (CDG Grant) is free to apply for and is available to anyone that wishes to improve their oral health and return confidence to their smile. To be eligible for consideration of a CDG Grant, an applicant simply needs to demonstrate that their mouth is healthy enough to support the type of cosmetic dentistry procedure they wish to receive. To determine suitability, you are provided with a free oral health assessment(x-ray charges may apply) by a Certified Dental Practitioner in your area.
Following completion of your oral health assessment and when all basic dentistry is accomplished by the participating dentists, and presuming you are a good candidate for cosmetic procedure and implant, the dental practitioner will recommend you for inclusion in the CDG Program and provide you with a treatment plan that will help achieve your desired results.
What is Cosmetic Dentistry?
"Cosmetic dentistry" refers to dental work that helps improve the appearance and function of a person's teeth. Most types of cosmetic dental procedures are eligible for a Cosmetic Dentistry Grant, including the procedures listed below. Please be aware however that basic dentistry such as cleanings, extractions, root canals and fillings are not eligible and must be paid for by the applicant.
Implants
A dental implant is an artificial tooth root used in dentistry to support restorations that resemble a tooth or group of teeth. Dental implants can be used to support a number of dental prostheses, including crowns, implant-supported bridges or dentures.
Learn More
Whitening & Bleaching
Whitening, or "tooth bleaching" is the most common cosmetic dental procedure. While many whitening options are now available, dentist-supervised treatments remain the recommended procedures for lightening discolored teeth.
Learn More
Veneers
Veneers are ultra-thin, custom-made porcelain laminates that are bonded directly to the teeth. They are an option for closing gaps or disguising discolored teeth that do not respond well to whitening procedures.
Learn More
Lumineers
Lumineers, similar to veneers, are thin porcelain shields that are bonded to the front of the teeth to improve the appearance of a smile. Lumineers do not require the reduction of teeth structure, unlike veneers.
Bridges
Dental bridges are false teeth, known as a pontics, which are fused between two porcelain crowns to fill in the area left by a missing tooth. The two crowns holding it in place that are attached onto your teeth on each side of the false tooth. This is known as a fixed bridge. This procedure is used to replace one or more missing teeth. Fixed bridges cannot be taken out of your mouth as you might do with removable partial dentures. In areas of your mouth that are under less stress, such as your front teeth, a cantilever bridge may be used.
Learn More
Bonding
Cosmetic Dentistry Grants and Dental Bonding Are you happy with your teeth but have one or more small imperfections that you'd like to fix? CDG can help achieve the look you long for with dental bonding! We want you to feel happier and more confident in your day-to-day activities without hiding that wonderful smile! Let […]
Learn More
Contouring & Reshaping
Contouring, also known as tooth reshaping, is one of a few instant treatments now available in cosmetic dentistry. Dental reshaping and contouring is a procedure to correct crooked teeth, chipped teeth, cracked teeth or even overlapping teeth in just one session. The dental contouring procedure can even be a substitute for braces under certain circumstances. It is also a procedure of subtle changes. A few millimeters of reduction and a few millimeters of tooth-colored laminate is involved. Tooth reshaping, or dental contouring, is commonly used to alter the length, shape or position of teeth.
Learn More
Gum Lift
Gum lift is a cosmetic dental procedure that raises and sculpts the gum line. The procedure involves reshaping the tissue and/or underlying bones to create the appearance of longer or more symmetrical teeth.
Learn More
Crowns
A crown is a type of dental restoration which completely caps or encircles a tooth or dental implant and is typically bonded to the tooth using a dental cement. Crowns can be made from many materials, which are usually fabricated using indirect methods. Crowns are often used to improve the strength or appearance of teeth.
Learn More
Invisalign®
​Invisalign® is a series of clear, removable teeth aligners that both orthodontists and dentists use as an alternative to traditional metal dental braces.
Learn More
Dentures
Dentures are removable appliances that can replace missing teeth and help restore your smile. If you've lost all of your natural teeth, whether from gum disease, tooth decay or injury, replacing missing teeth will benefit your appearance and your health. That's because dentures make it easier to eat and speak better than you could without teeth—things that people often take for granted. When you lose all of your teeth, facial muscles can sag, making you look older. Dentures can help fill out the appearance of your face and profile. They can be made to closely resemble your natural teeth so that your appearance does not change much. Dentures may even improve the look of your smile.
Learn More
All on Four & All on Six Dental Implants
All on four and all on six dental implants are great treatment options to replace missing teeth on the top or bottom arches of the mouth.
Learn More
Frequently Asked Questions
Why Should I Apply for a CDG Grant?
It all starts with wanting to have your smile reflect the confident person you truly are. The likelihood of committing to a cosmetic treatment plan that will help you achieve your personal goals and enhance your self confidence becomes more attainable with a CDG Grant.
Who Applies for a Cosmetic Dentistry Grant?
​Many people apply for CDG funding for many different reasons. For example, those seeking a career in an industry where 'face time' with clients is necessary, anyone that has a special occasion coming up such as a wedding or class reunion, or even people that wish to begin dating again.
Each year, millions of North Americans from all socio-economic backgrounds share the same vision and goal of improving the appearance and function of their teeth once the desire becomes greatest.
How is the CDG Program Funded?
The Cosmetic Dentistry Grant Program is funded by the Oral Aesthetic Advocacy Group Inc with revenues derived from the sale of research, marketing and quality control programs (Advocacy Programs) that are utilized by dental practitioners to help improve the efficiency and profitability of their practices.
Can I use Grant funds for general dentistry?
Unfortunately, CDG funding does not cover basic dentistry procedures. There are many employer and government sponsored insurance programs that cover basic, non-elective procedures like teeth cleaning, fillings, decay and root canals. Please consult your employer health plan or a government sponsored program if you require funding for any general dentistry need.
Which Dentist will provide my initial assessment?
We will endeavor to provide you with a dentist that is within close proximity to your home. However, you are welcome to request any participating CDG dentist. CDG participating dentists demonstrate compassion, gentleness, and a willingness to understand your desired goals and sensitivities.
Can I use the dentist of my choice to take my case?
CDG recognizes the need to be treated by a dentist that makes you feel comfortable, relaxed and is someone you trust and are familiar with. Although CDG always encourages grant recipients to complete any dentistry work with an accredited dentist of the CDG program, we will accept an applicant's request to visit an alternative dentist if the following conditions are met:
The dentist must be:
accepted into the CDG program prior to examining the applicant.
willing to agree to the terms and conditions for participation and acceptance of the grant.
qualified to perform the recommended treatment.
in good standing with his or her respective governing body.
licensed as a recognized dental practitioner in the jurisdiction in which their practice is located.
willing to take your case.
located in the United States.
How do I Qualify as a Candidate?
To determine your eligibility, you will be provided with a free oral health assessment(x-ray charges may apply) by a Certified Dental Practitioner in your area.
​Following completion of your oral health assessment, and presuming you are a good candidate for cosmetic and dental implant dentistry, the dental practitioner will recommend you for inclusion in the CDG Program and develop a Cosmetic or dental implant treatment plan that will help achieve your desired results.
How are Cosmetic Dentistry Grants Awarded?
Partial Grants are awarded to any qualified applicant on a per capita, percentile basis, distributed proportionally based on the number of applicants in the distribution pool, the value of their recommended treatment plan, and the amount of proceeds available for distribution.
How does the Process Work?
An applicant submits a request for funding at our website.
The applicant's information is confirmed by our staff.
A dentist near the applicant agrees to provide a free assessment(x-ray charges may apply), the grants program or dental office contacts the applicant to arrange an appointment.
The dentist determines eligibility. If the applicant does not qualify, the dentist will make necessary recommendations.(Basic dentistry, etc)
If/when eligible, the dentist will provide the applicant with a cosmetic and dental implant treatment plan.
If/when the applicant is selected for partial grant, he or she completes the treatment with their assigned dentist within the program.
Can I apply more than once?
No, you may only apply once.
Your application is valid for consideration of a Cosmetic Dentistry Grant for up to 1 year.
Cosmetic and implant dentistry has become a widely accepted way to achieve a healthy, confident smile and each year millions of North Americans from all socio-economic backgrounds share the same vision and goal of improving the appearance and function of their teeth with one or more cosmetic dentistry procedures.
Is the CDG Program only meant for people that cannot afford a dentist?
Of course not. In fact, because cosmetic and dental implant dentistry is an elective procedure, it truly doesn't matter what your socio-economic background or income level is. Having a healthy, beautiful smile is a common goal shared by most people.
Can I apply if I don't have a regular dentist?
Can I apply for CDG funding if I am presently receiving treatment, or to pay for prior treatment?
Unfortunately, you may not apply for CDG funding for the purpose of re-paying prior payments, or to pay for existing payments, for any cosmetic dentistry treatment that has already been completed or is in progress.
For full eligibility terms and conditions, please carefully review our program Rules & Regulations.
What is the Qualifying Criteria I Must Satisfy to Obtain a Grant?
Anyone may apply for a Cosmetic Dentistry Grant, however you may need to demonstrate that you have the financial capability in addition to valid insurance coverage, to pay for certain costs that are not included with the grant. For more information, please speak with our representative.