Dental Care Grant Recipients
Read about real reviews and testimonials of grant recipients from Cosmetic Dentistry Grants.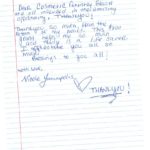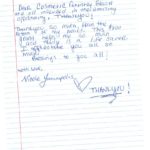 I am very thankful to have been selected for the cosmetic dentistry grant and to Smile Select for helping me to achieve having a perfect smile. For about 8 years now I have grown up with braces on my teeth up until I needed my baby teeth removed, in which once tooth came down successfully and the other did not. Within time there was no progression and I was finally able to have options in getting my tooth back. Which did not feel possible at first. Luckily I overheard on the radio about the Cosmetic Dentistry Grants program and I have never felt so grateful to have been selected for this opportunity. I finally feel I am able to have a choice in getting the full smile I have dreamed of having. Thank you once again for making this possible for me.
Sabrina Reyes - Los Angeles, CA
Thank you so much for selecting me for the cosmetic dentistry grant. It will certainly help with the final cost.
Janis TettLos Angeles, CA
Thank you for the help with getting my teeth worked on. I could not be able to get the work done on my own insurance I have. I have been putting off the work I needed to get done. I am very grateful for the grant. Thank you again.
Mark Williams - Littlerock, CA
Thank you very much for selecting me for a dental grant in the amount of $7,500. I look forward to using this grant towards my dentistry and having a nice smile. I've been so unhappy with my teeth for quite a while and this has given me some hope. Thank you!
Nilda Vincenty - White Plains, NY
Due to a serendipitous google search for something unrelated I learned about this opportunity and like a dream come true I will have something that I have wanted repaired for years, repaired. It began when I was 7 or 8, I had fallen on my face and my baby tooth was thrusted into my bone pushing my adult tooth up. Over the years of dental surgery and braces they were able to bring the tooth down but I had a lot of other issues that occured and things were never quite right and I did not have the money to repair it. But now I am and feel thankful and very happy. Thank you for your kind help. This will change my life for the better. Thank you.
Elan Ferguson - New York , NY
I am so grateful for Cosmetic Dentistry Grants. I have been so unhappy with my appearance for many years and thought I would never get my smile back! Thanks to being selected for a $7,500 grant towards my implants, I have been given a second chance. I can now begin a new journey and smile again, I have so much appreciation for all involved.
Kara Maldonado - Laguna Niguel, CA
Dear Donor, I wanted to take this time to reach out and thank you for this grant. This will help me out in so many ways. I will be able to afford my costs to fix my mouth. I will be able to feel better about my smile after all is said and done. This will bring back my confidence and make me feel better when I open my mouth and smile. Thank you so much for the help that you have given me. It makes me feel so happy to know that you are helping me with my goal to fix my mouth. I appreciate everything that you have done for me. It is greatly appreciated! Because of your kindness, I will feel like a new man. Thank you so much again for everything!
Thomas Ryder - Elizabeth, NJ